...a small friendly coin club, just right for you!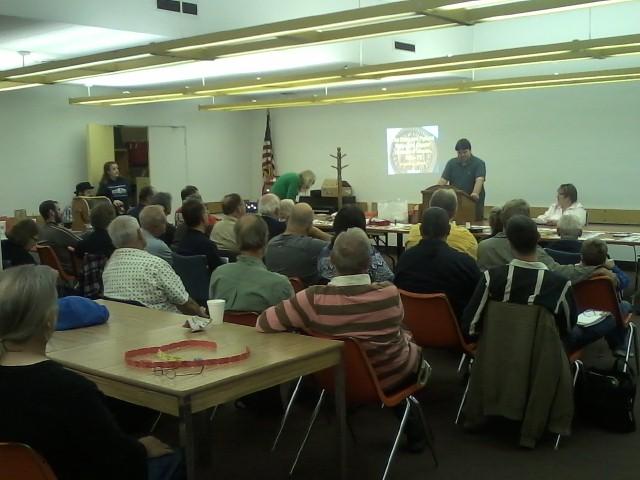 Wow, what a great crowd for our November 2014 meeting! Please feel free to join us at one of upcoming meetings and if you like what you see, please complete a membership application.
This is the web site of the Glendale Coin Club, or GCC for short. We're a coin collecting club composed of over 50 paid members, based in the Glendale, California area. The coin club was started in March of 1959 in that area, and has weathered many storms since then. We have our meetings on the 2nd Friday of each month at 7:00 PM (SEE CALENDAR BELOW). Please feel free to join us!
2018 Glendale Coin Club & Verdugo Hills Coin Club Meeting Calendar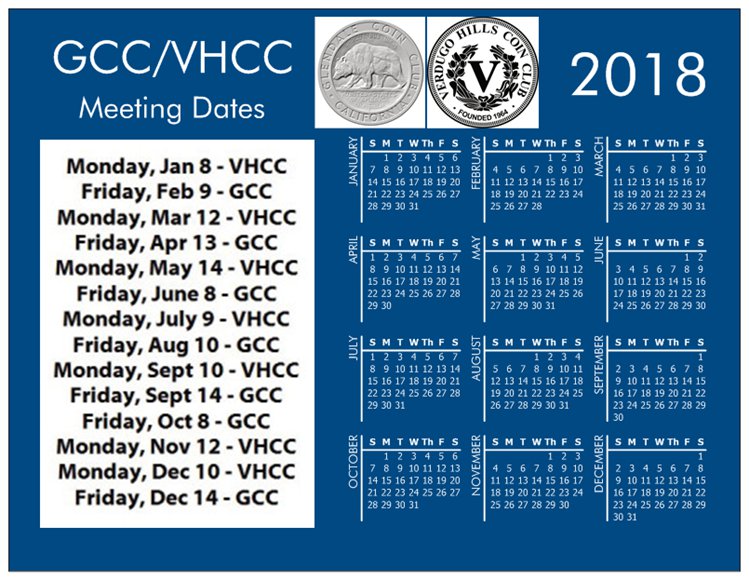 Click here for info on our annual Coin Show and Gold & Silver Coin Raffle - October 22, 2017
On August 13, 2016, Glendale Coin Club held a joint meeting with the Verdugo Hills Coin Club at the 2016 ANA World's Fair of Money in Anaheim. The meeting was attended by approximately 50 attendees, including ANA President Jeff Garrett. Many door prizes will be given out including some special PCGS Sample Slabs made up to commemorate the meeting. See more photos of the event here.
See our June 10, 2016 Newsletter for information on our 2016 Glendale Coin Club Medals.
See our March 13, 2015 Newsletter for information on our 2015 Glendale Coin Club Medals.
See our February 14, 2014 Newsletter for information on our 55th Anniversary Club Medals.
Click here for info on our 50th anniversary rolled-coins...
Our members collect a wide array of items, from Odd & Curious coins, to traditional United States coinages; from colonial tokens to altered coins. We have members that collect paper money, coins from other countries (world or foreign coins), the 50 States quarters, and even some members who don't collect much of anything at all—they come simply for the enjoyment of the friendly atmosphere of our monthly coin club meetings. We represent both beginning and advanced coin collectors, and welcome all to our Glendale Coin Club meetings as guests (we'll even feed you delicious refreshments during the meeting break).
Please take some time and browse around the club site. Please note that we have some of the articles from the coin club's award-winning newsletter, "The GlenCoin News" on-line, as well as photos taken at our coin club meetings. We hope you enjoy them, as well as some of the other features of our club site.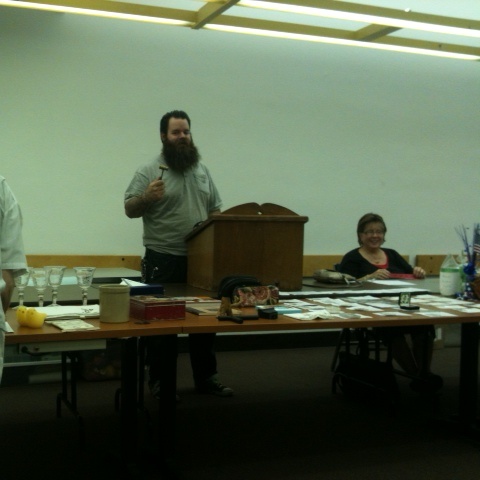 We also have an Auction at each meeting. Download the auction forms here:
If you're in the Glendale area during the second Friday of the month, please stop in to our regular monthly coin club meeting and say, "Hi!" We'd love to see you.
Last Updated: 01/08/18 04:29 PM